Custom Cycling Orthotics
Whether you're racing to the finish line, or getting your morning cardio in, cycling orthotics will help increase power to your pedals
Cycling is a great workout for your lower body, but if your leg muscles aren't transmitting energy through your foot to your pedals, you're losing effectiveness and power. This can lead to injury and poor performance.
Proper foot mechanics and support are essential in allowing the efficient transfer of muscle power during the pedalling stroke.
Works with your body
Get more power to your pedals
An orthotic can guide your foot and ankle, helping to keep them in a more neutral position. This lets the forces produced by the legs to travel through your foot, and into your pedal in the most efficient way possible.
Orthotic Design
Cycling SPECIFIC CUSTOMIZATIONS
DKOS uses specialized materials in their cycling orthotics, and the way in which those materials are laid down, helps to optimize power transfer during pedalling, while also providing stability and control to keep the pedal stroke efficient.
Official Orthotics Provider For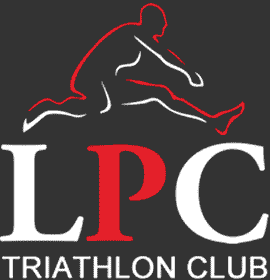 Jackson Laundry
Professional Triathlete
To help Jackson with the demands of his triathlon racing, DKOS outfits him with custom run, bike, and recovery orthotics.
The run orthotics are built specifically to Jackson's running stride and shoe in order to make him as efficient as possible.
His biking orthotics are designed to help him transfer the maximum amount of power from his legs to his pedals without losing any power through inefficient foot movements. They also help reduce hot spots and high pressure areas in his bike shoes on those long, gruelling rides.
When not racing or training, Jackson uses a custom recovery orthotic to allow his body the best chance to recover.
How to tell if you might benefit from cycling orthotics:
Chronic knee pain, including ITB syndrome and patella femoral pain syndrome
Pain and/or numbness in your feet
Hip or low back pain while riding